Coach Buys Kate Spade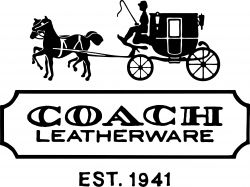 Coach Buys Kate Spade
Coach announced yesterday afternoon that they had bought Kate Spade for $2.4 billion. Founded in 1993, the American accessories label, known for its playful and colourful style, now stocks a wide variety of items including stationary, shoes, eyewear, fragrances and bed linen. The buy places Coach in the realm of affordable luxury. Kate Spade's handbags retail for $100 to $500, while Coach handbags sell for $285 to $3,000.
"Kate Spade has a truly unique and differentiated brand positioning with a broad lifestyle assortment and strong awareness among consumers, especially millenials," said Victor Luis, CEO of Coach, reported Businesswire. "Through this acquisition, we will create the first New York based house of modern luxury lifestyle brands, defined by authentic, distinctive products and fashion innovation."
Luis believes that the acquisition will ensure that Kate Spade makes lucrative steps forward. Coach's chief financial officer, Kevin wills, said he believes Coach will be able to "realise a run rate of approximately $50 million in synergies within three years of the deal closing".
"We believe Coach's extensive experience in opening and operating specialty retail stores globally, and brand building international markets, can unlock Kate Spade's largely untapped global growth potential," he added. "We are confident that this combination will strengthen our overall platform and provide an additional vehicle for driving long-term, sustainable growth."
Coach Buys Kate Spade
---