Alex Williamson New House of Fraser CEO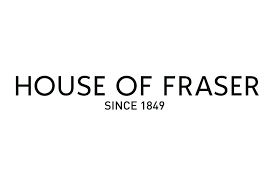 Alex Williamson New House of Fraser CEO
In a flurry of changes aimed at achieving the "vision of the future" at House of Fraser, the announcement has been made that Alex Williamson will be named the new CEO. This comes after last week's news that the company will acquire the London brand Issa.  
Williamson was previously the CEO at Goodwood, a sporting estate, where he joined in 2008 as the CFO, was promoted to group managing director, and finally to CEO. "I have had the most extraordinary nine years at Goodwood working with Lord March and the team on a broad range of projects," Williamson stated regarding his departure. Williamson began his career at Ernst & Young in 1996, moving through the hospitality and leisure sectors as well as serving as head of finance at TUI Travel.
Curiously, he has not worked in the retail sector before, though this has not dulled the enthusiasm of those at House of Fraser. "Having recently set out our vision for the future of House of Fraser, we are delighted to announce the appointment of Alex Williamson as our new CEO," stated Frank Slevin, House of Fraser's executive chairman. "I am confident Alex will be able to add his perspective and skill of running the Goodwood Estate, one of the great British heritage brands to the benefit of our continued growth."
"I am very pleased to be taking on this role at such a pivotal time for House of Fraser, another great premium British brand," Williamson continued. "I am looking forward to working with Frank and the strong management team to bring to bear House of Fraser's engaging and innovative vision." Williamson is expected to move into the position of CEO July 31, 2017.
As the previous several statements clearly show, this new vision is a key component of the retailer's current endeavors. The vision has been explained by brand representatives as a streamlining, particularly regarding the brands House of Fraser offers to its customers, and a refocus on those core customers. Overlap in product offerings and the quality of said products are both issues the company intends to address to bring the vision to fruition.
Revamping stores is another method the company has decided to use, with plans to add restaurants and bars to several stores, in an effort to promote "a lifestyle led experience." The keyword here is 'experience,' a concept that has become the focus of retailers and brands around the world in an effort to create a connection with a newer generation of consumers who, to be redundant, value experience over pure consumption.
Alex Williamson New House of Fraser CEO
---